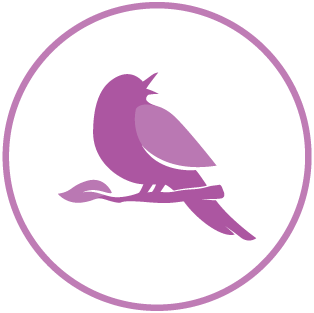 Speech-Language Pathology
A service helping children and youth with speech, language and communication delay disorders.
Speech-Language Pathology is dedicated to assisting each child to achieve their maximum potential in communication skills.
Our Speech-Language Pathologists and Communicative Disorder Assistants can help if your child displays difficulty with any of the following;
Understanding or using vocabulary or grammar
Following directions
Using language purposely: greeting others, naming items, asking questions etc.
Pre-language and interaction skills such as taking turns, imitating actions and sounds
Limited speech or difficult to understand through articulate or sound production
Smoothness of speech: stuttering, hoarse, breathy or nasal voice quality
Feeding and swallowing
Speech-Language Pathology Services Include:
Speech-Language Pathology services include assessment, treatment and consultation to children, youth and their families through direct individual and group therapy sessions.
Consultation and training workshops are offered for parents, caregivers, child care staff and teachers. Our home programs provide support to parents and caregivers as they assist their child's goals in an everyday environment.
Children from birth to the end of Junior Kindergarten who resides within the Districts of Muskoka, Nipissing, Timiskaming and Parry Sound with a physical, developmental or communication disability.
Children who have graduated from Junior Kindergarten are eligible for School Based Rehabilitation Therapy up to the age of 19 years.
Referrals can be made by a parent, caregiver, family physician, pediatricians and/or other third party referrals with parental consent:
Using Songs to Promote Language / Encouragez le langage avec les chansons
Songs are a great way to promote language.
Les chansons sont un excellent moyen de développer le langage.
Using Reading to Promote Language Development/ Promouvoir le langage par la lecture
It's never too early or too late to start reading to your child.
Il n'est jamais trop tôt ni trop tard pour commencer à lire à votre enfant.
Using Play to Promote Language / Encourager le langage avec des jeux
Play builds language.
Le jeu développe le langage.
Speech Sound Development / Développement des sons de la parole
Speech sounds develop gradually from birth to a child's seventh or eighth year.
Les sons de la parole se développent graduellement – de la naissance jusqu'à l'âge de sept ou huit ans.
Help Your Child Develop Social Communication Skills / Aider votre enfant à développer la communication sociale
Communication is a social act.
La communication est un acte sociale.
Help Your Child Learn More Than One Language / L'apprentissage de plus d'une langue
Did you know that children with strong language skills in their first language will learn a second language more easily?
Saviez-vous que les enfants qui ont de solides habiletés de langage dans leur langue maternelle apprennent plus facilement une seconde langue?
Help Your Preschooler Develop Language / Développez le langage de votre enfant préscolaire
Strategies to support language development in 3-5 year olds.
Stratégies pour promouvoir le développement du langage chez les enfants de 3 à 5 ans.
Help Your Child Develop Early Language / Développez le langage de votre jeune enfant
Strategies to support language development in babies and toddlers.
Stratégies pour promouvoir le développement du langage chez les bébés et les bambins.
When Communication Causes Frustration / Quand les problems de communication sont source de frustration
At times, many children show frustration when they are learning language. These tips will help you help your child communicate with others and deal with frustration successfully.
Nombreux sont les enfants qui ont des moments de frustration lorsqu'ils apprennent à parler. Ces conseils vous permettront d'aider votre enfant à communiquer avec son entourage et à surmonter sa frustration.
Help Your Child Who Stutters / Comment aider un enfant qui bégaie
Is it normal to stutter?
Est-il normal de bégayer?
Eastern Ontario Health Unit / Bureau de santé de l'est de l'Ontario
Tips for Building Your Child's Speech and Language Skills.
Conseils pour développer les habiletés de la parole et du langage de votre enfant.
E-Learning –
Child Development Programs
E-learning courses that can help you become familiar with our programs and provide additional information about our services and how we work together with families.