The One Kids Place Board of Directors is comprised of community-minded volunteers committed to representing the interests of the organization throughout the designated service areas and supporting the amazing work done by the organization.
The Board focuses its energies on setting corporate strategies and policies that chart the long-term direction of the organization. Corporate governance includes making and implementing decisions that continue to advance the organization's principles, mission, vision and values and provide strategic leadership. The Board's oversight furthermore includes program effectiveness, quality, financial and enterprise risk as well overseeing the work of the Executive Director.
The Board's membership includes representation from the geographic catchment area including the Districts of Nipissing, Muskoka and Parry Sound as well as inclusion of its linguistic and cultural diversity.
Learn More
Governance – Executive Committee
2nd Term of Office 2021 – 2023
Michael is in his 20th year of service with Scotiabank and currently serves as the Senior Manager of Commercial Banking. He is married with three children and wishes to serve on the Board of One Kids Place because of our positive outreach in helping kids to reach their full potential. Michael previously served on the handsthefamilyhelpnetwork.ca Board from 2010 to 2016 during which time he served as Board Chair for a two-year period.
Michael leads an active lifestyle, has coached North Bay Youth Soccer for more than 10 years and previously coached minor hockey.
Learn More
Governance – Executive Committee
Development Advisory Panel
2nd Term of Office 2021 – 2023
Following a well-established career Senior Commercial Banker, Peter accepted the position of the President and CEO of the North Bay & District Chamber of Commerce. Additionally, he has served 12 years as an elected official in the role of Deputy Mayor and Budget Chief for the City of North Bay. Peter has served on most of the Agencies, Boards & Commission's within the City of North Bay and has been a volunteer for most of his working career on many worthwhile not-for-profit agencies both locally and provincially. In 2012 Peter was the recipient of Holland Bloorview Kids Rehabilitation Hospital's Circle of Honour award for Advocacy in the Province.
A champion of One Kids Place since its inception- Peter encourages everyone to visit One Kids Place and assures they will leave with a smile. Peter is married to Peggy, and has three grown and married children along with four very active grandchildren.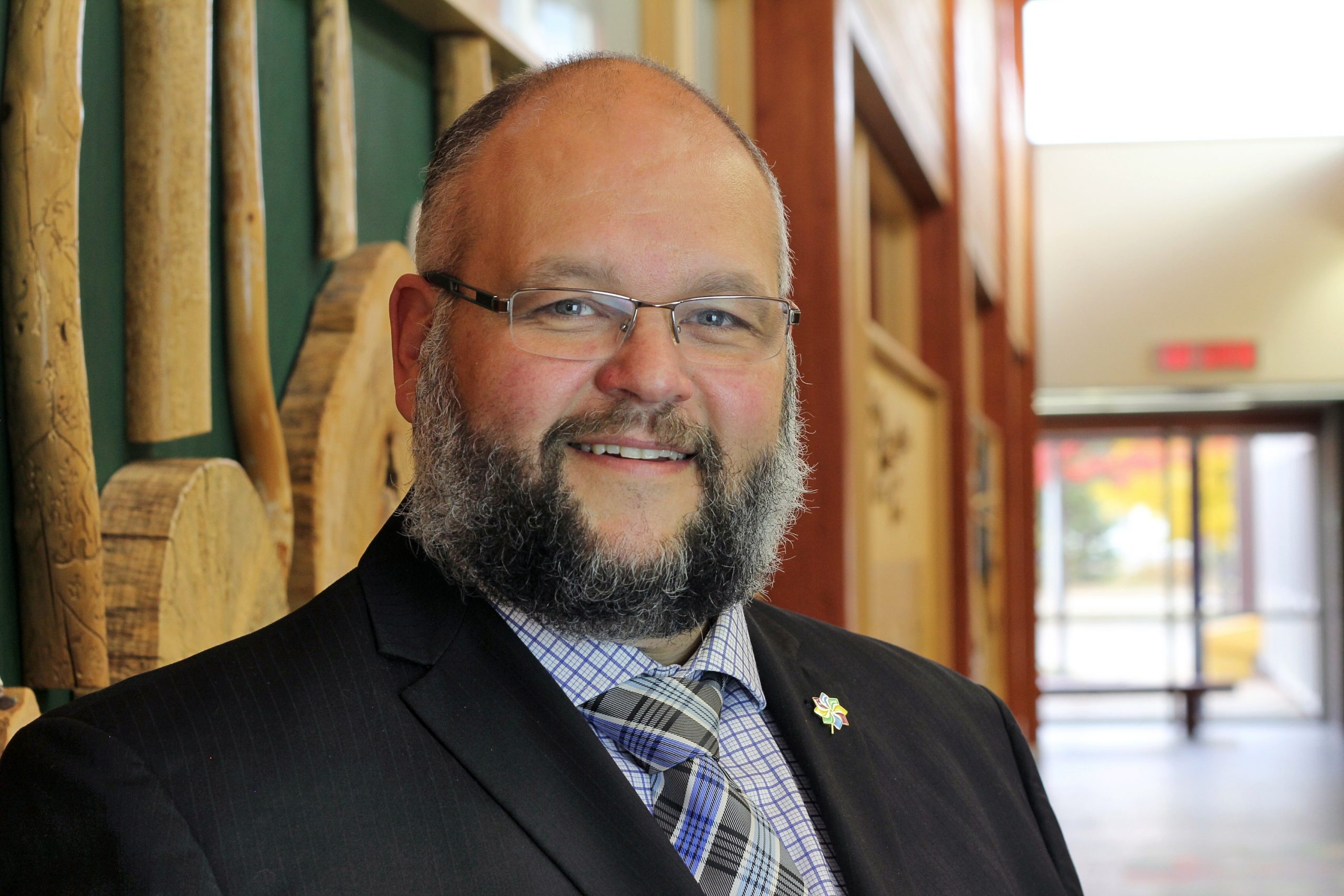 Learn More
Governance – Executive Committee
Finance – Audit Committee
Development Advisory Panel
1st Term of Office 2020 – 2023
Jake is a partner at Kennedy Insurance Brokers Inc. responsible for Group Benefits and Life Insurance division. Along with his wife Michelle, and his two children, Abbey and Jakob, Jake is a strong proponent of supporting our community in any way necessary. He is currently the Vice Chair/Past Chair of Tourism North Bay, Chair of the East Ferris Economic Development Committee, Honorary Colonel of 51 Aerospace Control and Warning Operational Training Squadron at 22 Wing North Bay, and Advisor with the North Bay and Area Community Foundation. Jake is the past President of the North Bay & District Chamber of Commerce, Past President of the Canadore College Alumni Association, and has volunteered hundreds of hours to his community.
"One of my children has benefited from the amazing services at OKP and I want to ensure that we continue to deliver throughout the communities that we serve." It was this sentiment that brought Jake to his current role on the One Kids Place Board of Directors. In his spare time, Jake enjoys spending time with his extended family, hunting, foraging and being in the outdoors.
Learn More
Governance – Executive Committee
Finance-Audit Committee
2nd Term of Office 2021 – 2023
As the Deputy Fire Chief at North Bay Fire and Emergency Services- Greg knows how important it is for children to feel supported by their community. Inspired by his own family- Greg has brought his leadership to the Dreamcoat Theatre Board and the Board of the Near North Victim Services.
Greg was drawn to serve on the OKP Board out of appreciation for the community approach the Board operates from. In his own words, "I want to see every child have the opportunity to feel safe and protected. It is only when a child feels this way that they have the confidence to flourish". Together with his wife, Greg has two children and enjoys playing golf and hiking.
Learn More
Development Advisory Panel
1st Term of Office 2020 – 2023
As retired teacher of the Nipissing Parry Sound Catholic District School Board, Peter completed a 32 year career by continuing to give back to his community. Peter is the former Chair of the Board of Directors for Nipissing University, and has also served on the North Bay Police Services Board.
As a father and grandfather, Peter is motivated by a belief that no child should be left behind regardless of their abilities as the driving force behind bringing his vast leadership experience to the One Kids Place Board. In his words, "parents need to be able to access a Centre that can deal with a spectrum of challenges". Peter and his wife Barb enjoy golfing in the summer, and spending winters as snowbirds.
Learn More
Finance – Audit Committee
1st Term of Office 2020 – 2023
Charles is a veteran of the Information and Communications Technology industry with over 25 years of experience nurturing startup organizations in policy based networks, encryption technology and cloud sourced applications. His proficiency spans many disciplines including corporate governance, product management, engineering, sales, marketing and business development. Outside the office, Charles is an active volunteer within the community participating on many advisory and governance boards for agencies such as the Peel Senior Link, Ontario Track 3, Dwight Food Bank, Communitech and Trafalgar Seniors Homes.
Charles was drawn to volunteer on the Board of One Kids Place out of a desire to help children and youth with special needs achieve success in their community. Together with his wife and three daughters, Charles lives full time in Huntsville and cottages in Lake of Bays where they can be found relaxing by the lake.
Learn More
As the principal owner of Deacon Wealth Management, a corporation that works with clients to provide investment and financial advice. When Steven's oldest son, William, was diagnosed with Autism- the family began to receive services at One Kids Place. With personal experience on what a difference the staff at One Kids Place make in the lives of the children and youth, Steven wanted to lend support to OKP in any way possible. Not only has Steven become a valuable member of the Board at OKP, the Deacon family sponsors the OKP Summer Autism Program- so kids like William can spend their summer vacation experiencing life lessons beyond the classroom, the value of playtime and building confidence through social skills under the guidance of OKP staff.
Learn More
Corina, President & CEO of Ontario Northland, is an industry leader with a strong passion for family and community. Selected as one of three of Canada's Most Powerful CEOs by WXN's Diversity Council Canada in 2021, Corina is often recognized as an influential female trail blazer that has a passionate for employee engagement, innovation, exceeding customer expectations and ensuring fiscal responsible. Corina has a strong loyalty for One Kids Place and was eager to join the Board of Directors to help ensure the continuity of services, raise local awareness, and continue to ensure a high level of care for our children & youth with special needs.
She is a proud hockey-mom who spends her off time at the hockey arenas cheering on her three children.
Learn More
Committee Leadership Portfolio: Community and Development Committee
1st Term of Office 2022 – 2025
In February of 2022, Sabrina joined the Board of Directors. Born and raised in North Bay.
Sabrina is a graduate of Canadore College's Registered Practical Nurse Program in 2018. She elected to continue her academic pursuits with a certificate granting specialization in mental health nursing.
With four years of nursing experience, Sabrina then transitioned into an Aboriginal Mental Health Clinician position with the North Bay Regional Health Centre. Her role is inclusive of the provision of culturally safe care including education around aboriginal culture and history to patients across the Northeast region.
Sabrina's interest in the organization is founded on the impact of services that One Kids Place provides to the children and youth of the Northeast region and recognizing the need to include Aboriginal culture in the provisions of such services.
Sabrina is a first time mom of a new baby boy!
Learn More
Finance-Audit Committee
1st Term of Office 2021 – 2024
Roxana is a retired educator with the Near North District School Board and currently a tenured Assistant Professor at Nipissing University. With over 20 years of cross-sector experience, including health and social services, education, and research/academia sectors, she has specialized in cognitive and behavioural sciences, clinical-developmental psychology, and applied research & evaluation.
Roxana's background in supporting and working with children and youth with neurodevelopmental needs, also brought her to the One Kids Place Board of Directors as she has a keen interest in developing and improving intervention and supports not only to children, but to families and caregivers.
Roxana feels that the mission of OKP aligns with her strengths, systems-level approach to services, and strengths-based focus to supporting children, youth and families in reaching their full potential.
Would you like to Join – want to make a difference?
If you have a passion for your community and would like to make a difference in the lives of children & youth with special needs, consider sharing some of you time and expertise by becoming a Board member at One Kids Place.