National Paper Airplane Day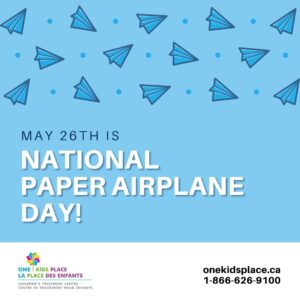 Let your inner child fly. National Paper Airplane Day is celebrated every year on May 26 to commemorate the fanciful toy.
At One Kids Place, the paper air plane is our symbol for Autism Services. This blue airplane represents the journey families take during their therapy plan with us at One Kids Place. Every journey is different and every flight path is individualized.